What is art deco in architecture?
Art deco architecture is also referred to as "Deco", It is a popular design style that was first introduced in an exhibition in 1925 in Paris and gained popularity in the 1930s and 1940s. It is characterized by its vivid colors, sleek and daring geometry or stylized form, and the use of extremely luxurious and detailed artworks. It also used man-made materials that are cheaper and also mass-produced materials like plastics, chrome, and other industrial items which are catering to the growth of middle-class people's design style taste, which was elegant, glamorous, and functional.
Origin/History of Art Deco
Art deco style was first seen in "Exposition Internationale des Arts Decoratifs Industriels et Modernes", held in Paris in 1925. This show was organized by an association of French artist known by the name La Societe Des Artistes Decorateurs (a society of decorator artists) and led by its Founder Hector Guimard (1867-1942). It developed into a major style in some part of western Europe and the United States during the beginning of 1930s.
The Art Deco style was adopted by the architects and designers at the beginning of the 1920s and during the great depression of the early 1930s. It suffered great damage and started a decline in popularity during the late 1930s and early 1940s. The main reason for losing its popularity was its gaudy and ostentatious style which was not suitable during wartime austerity. It started diminishing from the world but in the 1960s the first resurgence of interest in Art Deco occurred because of the movement of Pop Art and then established in the 1980s, in line with growing interest in graphic designing. This style appeared in several fashion and jewellery ads. Art Deco has no philosophical basis, it is purely decorative.
Characteristics of Art Deco
Characteristics features of Art Deco involves the modernity of the machine and the inherent design qualities of machine made products/objects. Art Deco represented the scientific progress and constant rise in commerce, technology and speed. This put together the image of modern and opulent style. Art Deco style was suitable for interiors of cinemas, ocean liners such as the Queen Mary and the train stations across the United States. It endured throughout the depression by its relative simplicity, planarity, symmetry, unvaried repetition of elements and its suggestion of better times ahead.
Art Deco structure often showcase or founded with the use of mathematical geometric shapes which were simple and clean, usually with a "streamlined" look: ornamented with stylized forms. It has notable forms like Babylon, Assyria, Ancient Egypt and Aztec Mexico (can be seen in their Ziggurats Pyramids and other monumental structures). In particular Art Deco style was characterized by trapezoidal, zigzagged, triangular shapes, chevron patterns, stepped forms, sweeping curves, sunburst motifs and forms from florals, animals etc.
Materials used in Art Deco
For the Materials main focus was to use man made substances, including plastics, vita-glass, reinforced concrete, aluminium, stainless steel, lacquer and inlaid wood, often combined with natural materials such as jade, silver, ivory and chrome. Also continued with the use of high quality Art Nouveau materials, like moulded glass, horn and ivory. It also introduced exotic items like zebra and shark skin.
Application of Art Deco
Art Deco style was most common in interior design, poster art, architecture, poster art, furniture, jewellery, textiles, fashion and industrial design (Like office, showroom design). It was also applied in visual art such as graphic designing and painting. Art Deco signalled something of a return to the simplicity and symmetry of Neoclassicism without its classical regularity. Art Deco architectural designs were adopted by the architects from the countries like Cuba, Spain, United Kingdom, Indonesia, Australia, New Zealand, Brazil, India and others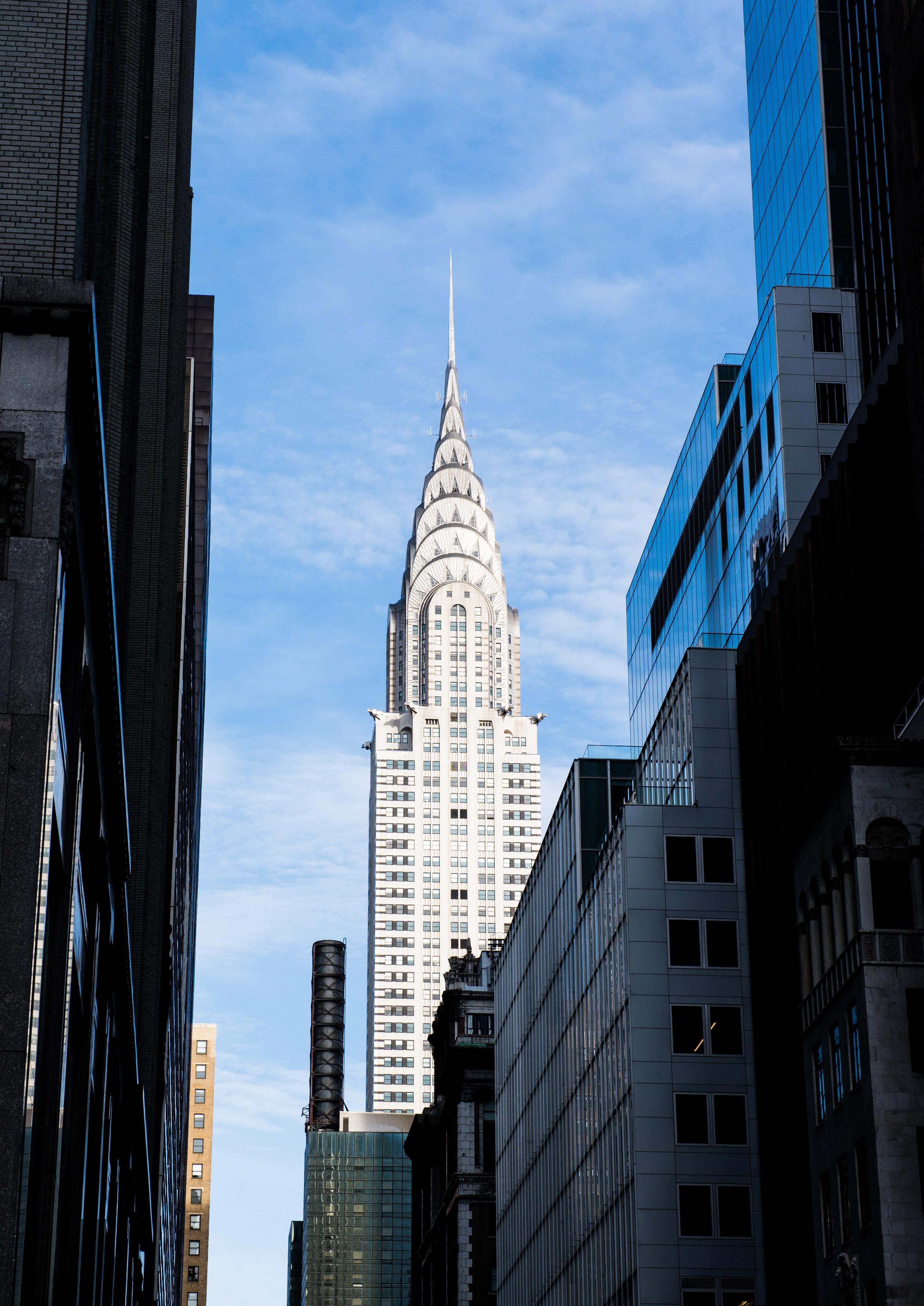 Different Forms of Art Deco
Art Deco Art
Art Deco Design
Art Deco Furniture
Art Deco Architecture
Art Deco Building
Some Examples of Beautiful Art Deco Buildings
Chrysler Building, New York
Delano Beach Club, Miami
LeVeque Apartments, United States
Eastern Columbia Lofts, Los Angeles
Guardian Building, Detroit
Fairmont Peace Hotel, Shanghai
Palais de Chaillot, Paris
Difference between Art Deco and Art Nouveau
| | | |
| --- | --- | --- |
| | Art Deco | Art Nouveau |
| Timeline | Between 1890 and 1910 | Late 1920 and early 1930 |
| Region | Late 1920 and early 1930 | Throughout Europe and United States |
| Style | Organic Style | More Polished |
| Features | Emphasizes on nature and objects | Modern machine and technology |
| Form (Ideas) | Flower stalks, buds, vine tendrils, insect wings etc. | Geometric lines, Sleek forms etc. |