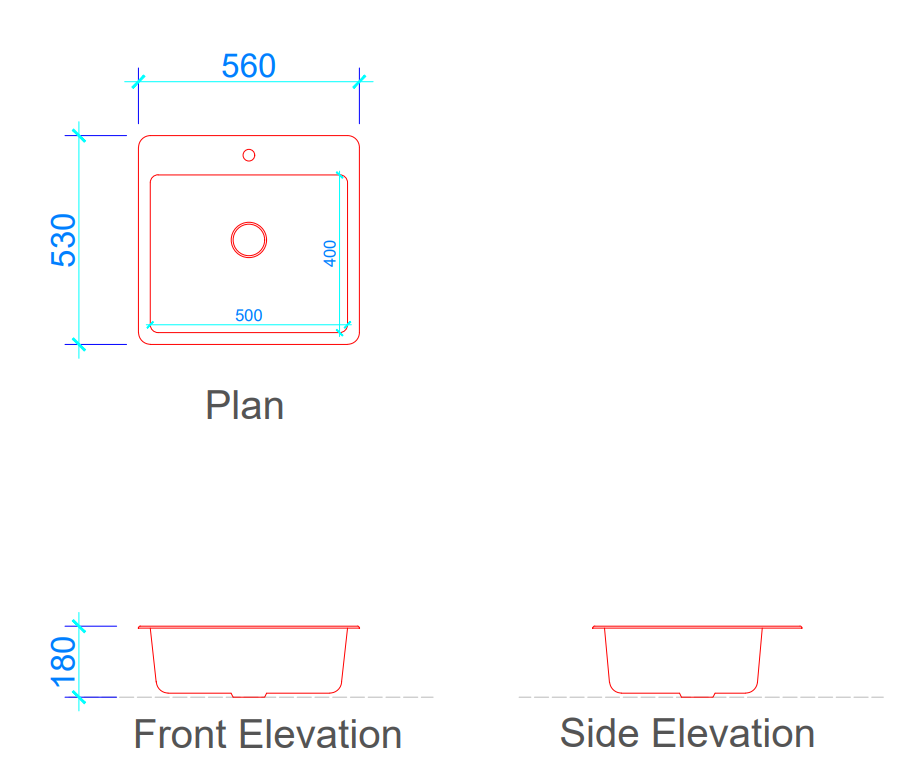 Related Questions?
Q1. What are the dimensions of a Kitchen Sink?
The dimensions of a kitchen sink are Length:- 560 mm, Breadth:- 530 mm, and Height:- 180 mm.
Q2. How to install a kitchen sink?
Steps to Install Kitchen sink :-
Measure and Mark the Kitchen Sink's Layout
Mark the Cut Lines onto the Counter
Cut a Sink Opening with a Jigsaw
Install Kitchen Faucet
Attach Strainer Over Plumber's Putty
Set The Sink and Connect Water Supply.
Connect the Drain Pipes
Attach Dishwasher Drain and Tidy up
These are the steps to be followed while installing a sink in the kitchen. For a detailed installation process, contact a plumber.
Q3. What are the types of kitchen sinks available on the market?
There are five main types of kitchen sink available in the market:-
1. Drop in sinks 2. Under-mount sinks 3. Farmhouse sinks 4. Flat sink 5. Top mount sink
Q4. Clear space from the wall?
If you have placed your sink in the corner of the kitchen slab close to the wall, a clear space of 450 mm from the centre of sink to the wall is required for the sink. So that a user can easily work there without hurting her/his elbow.
Highlights
Dimensions:
Length :- 560 mm
Breadth :- 530 mm
Height :- 180 mm
Materials:
Stainless steel etc.
Download: