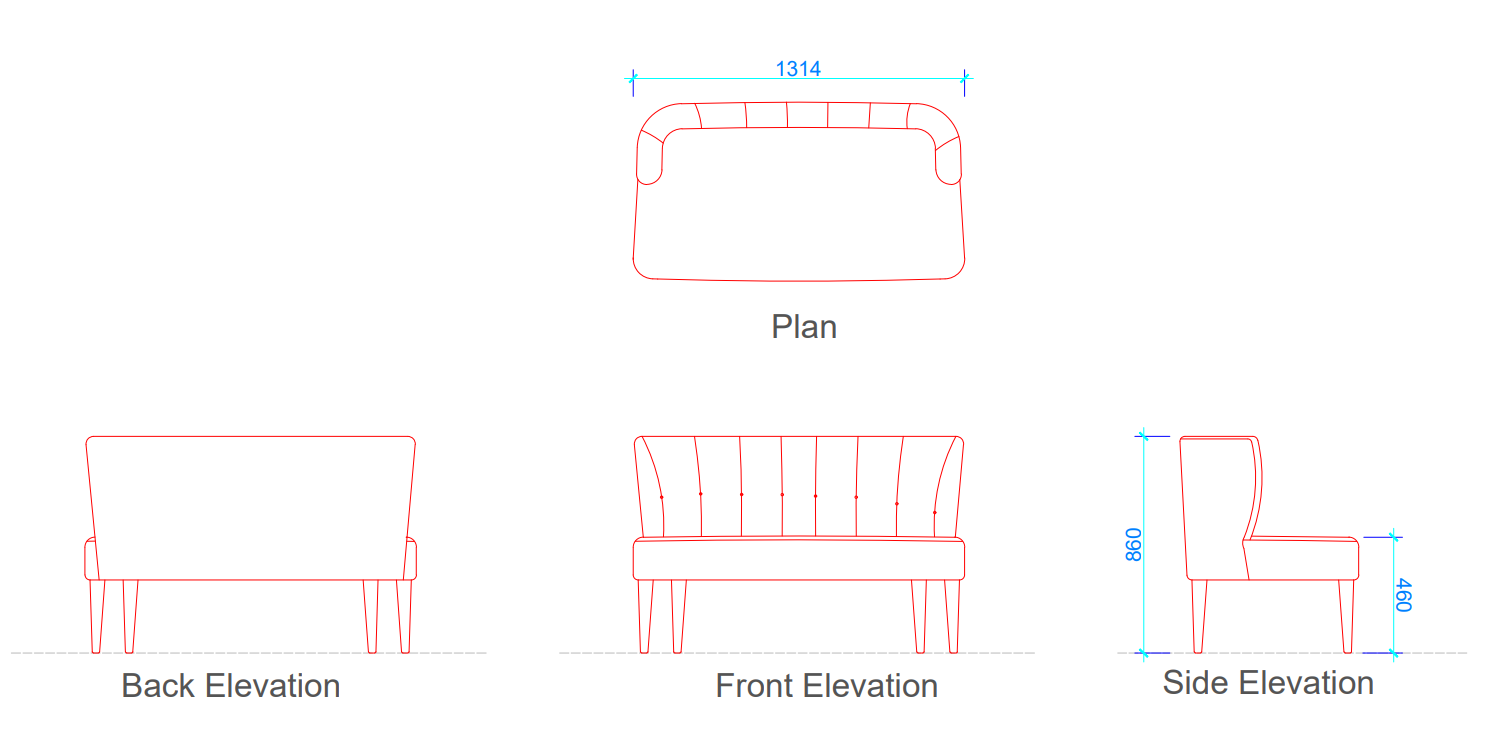 Related Questions?
Q1. What are the dimensions of a Settee?
The dimensions of a Settee are length: 1314 mm, Breadth: 710 mm, and height (seat): 460 mm.
Q2. What is Settee?
A settee is generally a smaller version of a sofa that has slim, raised legs and a more elegant profile than a sofa. It doesn't have an armrest, and it can accommodate two or more people at a time.
Q3. What is the difference between a Sofa/couch and a settee?
There is no discernible distinction between a sofa and a settee; both are used for sitting and resting. A settee comes in a formal look and a small shape, which can accommodate 2 or 3 people at a time, whereas a sofa comes in a variety of styles and shapes, which is suitable to accommodate large groups like 3 to 8 people at a time.
Q4. Favorable seat height for a sofa?
People prefer, low height couch because it gives them comfort but it can create back pain, leg pain, etc. because of unfavorable height. The standard seating height of a sofa is 418 mm.
Highlights
Dimensions:
Length :- 1314 mm
Breadth :- 710 mm
Height :- 460 mm
Materials:
Wood (frame), plastic, steel, or laminated boards can also be used for frames; foam, feathers (cushions); velvet upholstery, etc.
Download: