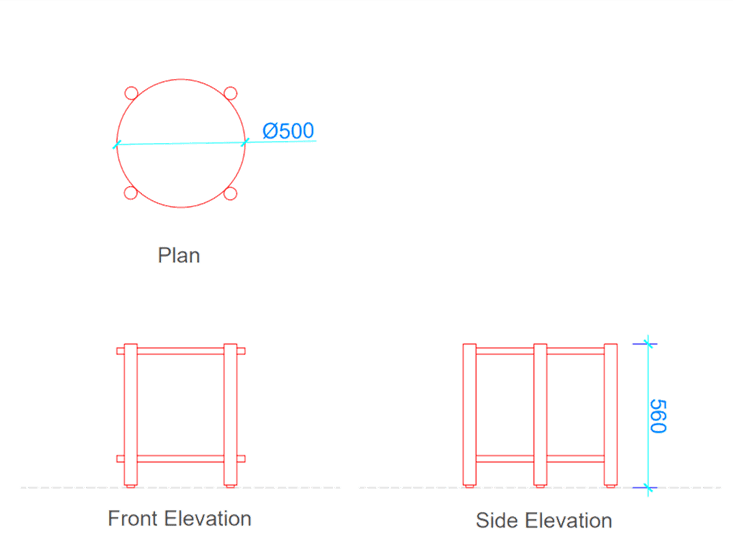 Related Questions?
Q1. What are the dimensions of the Side Table?
The dimensions of the side table are Diameter:- 500 mm, and Height:- 560 mm.
Q2.   What is Side Table?
Side tables are a piece of furniture that is generally placed at the ends of a sofa, armchair, lounge chair, and other living/bedroom chairs. The surface of this table is used to hold table lamps, drinks, remote, books, and other everyday essential items.
Q3.  How tall should the End Table be?   
End tables should have roughly the same height as the arms of the nearest sofa or chair. Chairs have common arm heights in the range of 610 to 810mm, therefore, the end table has approx. height within these chairs.

Q4.  Difference between Side Table and End Table?
A Side table have usually a larger surface area that's why it is more visible in space and enhances the overall design of a room.
An End table has a smaller surface area and it can often fit into any tight space.
A Side table is used to place books, store items, etc.
An End table is commonly used to hold items like a mug. Books, glasses, keys, etc.
Highlights
Dimensions:
Diameter  :- 500 mm
Height :- 560 mm
Materials:
Bamboo, Glass [Plywood and hardwood like oak, maple, mahogany, cherry, and walnut]
Download: