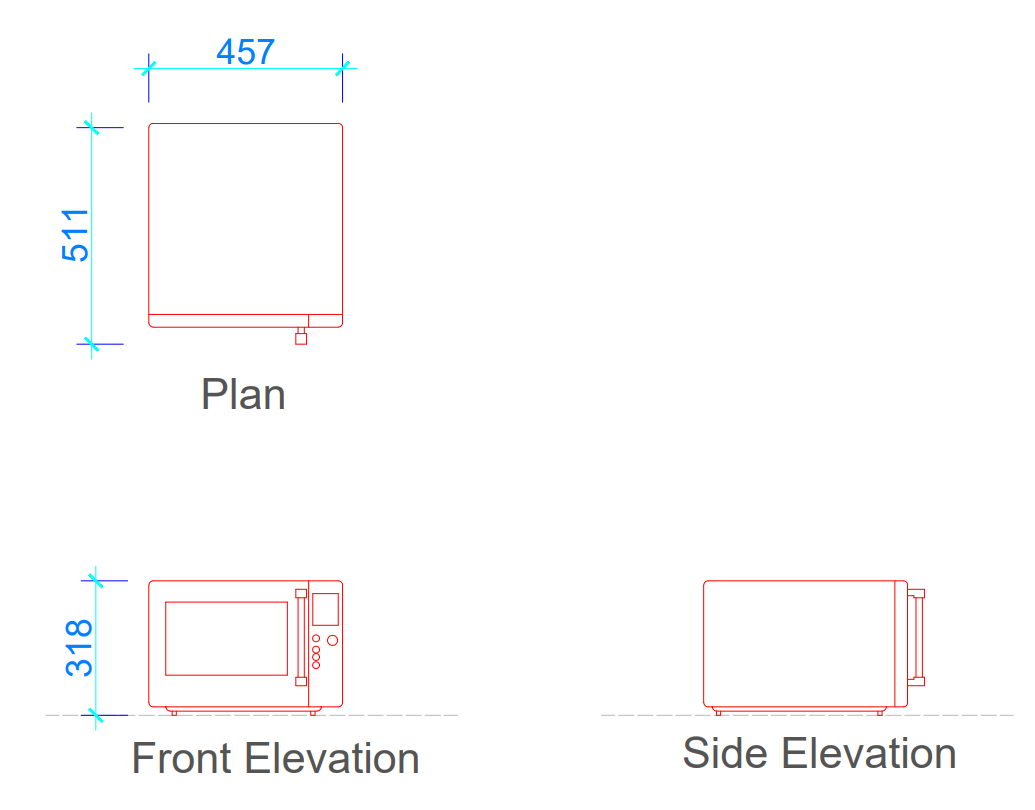 Related Questions?
Q1. What are the standard dimensions of a microwave?
The standard dimensions of a microwave are Length:- 457 mm and Breadth:- 511 mm and the height is 318 mm. The weight of the microwave is 15.9 kg.
Q2. Where should a microwave be placed in a kitchen?
Choose a spot close to the countertop, stove, and refrigerator.
Q3. Use of Microwave?
Microwave ovens are useful for reheating and cooking meals, disinfecting kitchen goods, juicing citrus fruits, roasting garlic, and de-crystallizing honey.
Q4. Some tips for Kitchen as per Vastu Shastra?
According to Vastu Shastra, the Lord of Fire—Agni—predominates in the southeast direction of the residence, implying that the kitchen should be placed in the southeast direction.
Because all of the things in the kitchen indicate fire, equipment such as gas burners, cylinders, microwave ovens, and toasters, among others, should be put in the southeast corner of the kitchen.
The kitchen sink and cooking range, which includes the gas cylinder and oven, should never be maintained on the same platform or parallel in the kitchen since fire and water are opposing components that might harm a person's conduct.
Inside the kitchen, sink, the washing machine, water pipes, and the kitchen drain should be oriented north or northeast.
Grain and other stock should be stored in the southwest direction of the kitchen to bring good luck and wealth.
Highlights
Dimensions:
Length :- 457 mm
Breadth :- 511 mm
Height :- 318 mm
Weight :- 15.9 Kg
Download: