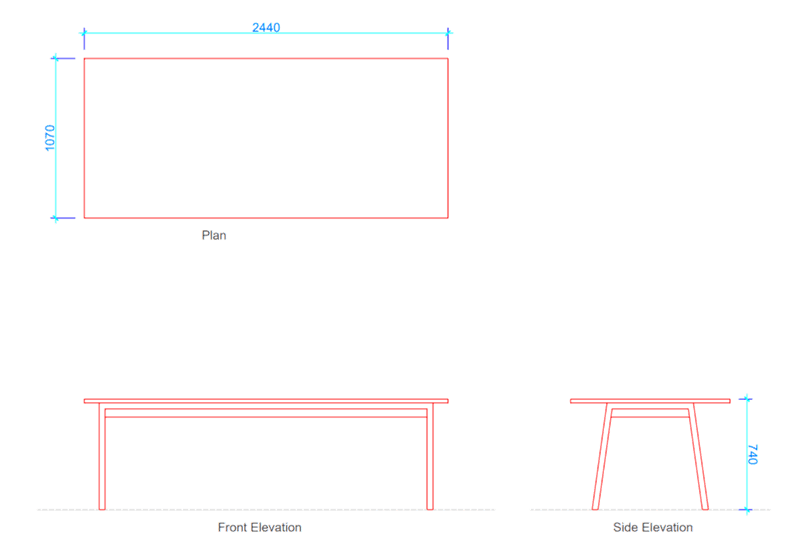 Related Questions?
Q1. What are the dimensions of a Communal Table?
The dimensions of a communal table are Length: 2440 mm, Breadth: 1070 mm, and height: 740 mm.
Q2. What is communal table?
The communal table is also known as the community table, are large/big tables which are used in restaurants that can seat more than one group at a time.
Q3. What size of the table is suitable for 15 people?
The minimum dimension of the table is a length of 4880 mm (488 cm) and a breadth of 1470 mm (147 cm), which is suitable for 15 people.
Q4. Minimum clear space around the conference table?
A clear space of 1220 mm (122 cm) is required from the edge of the wall for better movement around it.
Highlights
Dimensions:
Length :- 2440 mm
Breadth :- 1070 mm
Height :- 740 mm
Materials:
Solid Wood, butcher block etc.
Download: