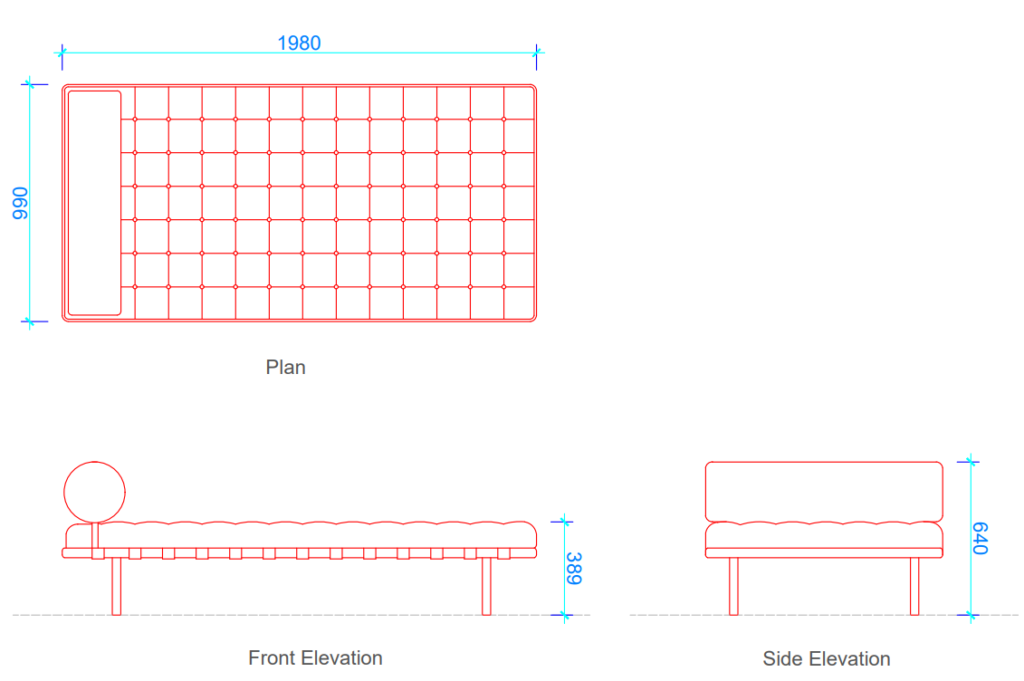 Related Questions?
Q1. What are the dimensions of a Barcelona Couch?
The dimensions of a Barcelona couch are 1980 x 990 mm and the height from the front side is 389 mm; from the back side, it is 640 mm.
Q2. What is Barcelona couch?
Barcelona Couch and chair are designed by Mies van der Rohe. It has a modern look and has master crafts. It's upholstered, uses a single Spinney beck cowhide, and is supported by an African mahogany Sapele hardwood frame attached with stainless steel legs.
Q3. Use of Barcelona couch?
This type of couches is seen in modern houses for sleeping and sitting on it.
Q4. How do we clean couch?
A clean cloth dipped with water can be used to clean it smoothly because with hard cleaning agent it can wear and tear.
Highlights
Dimensions:
Length :- 1980 mm
Breadth :- 990 mm
Height (Front) :- 389 mm
Height (Back) :- 640 mm
Materials:
Hardwood, Leather ( Base), Stainless Steel (Legs)
Download: