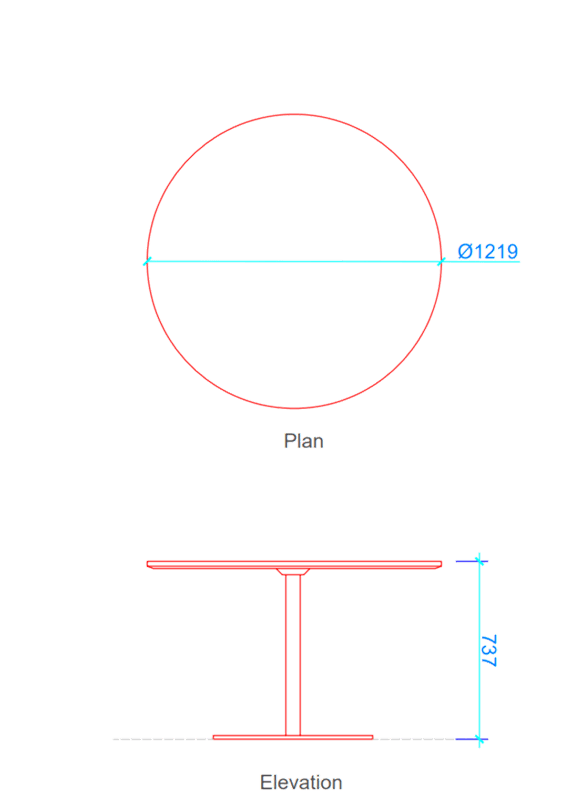 Related Questions?
Q1. What are the dimensions of the Dining Table?
The dimensions of a Dining table are: Diameter: 1219 mm, and Height: 737 mm.
Q2. Availability of Cafe Table?
Cafe tables are available in market with variety of shapes, sizes and materials but typically they are defined by their efficiency and flexibility as table surfaces. It is designed as lightweight and moveable and commonly found in coffee shops and can easily be moved and arranged by staff and customers.
Q3. Importance of Dining Table?
Because of table people eat together.
We can have better food choices.
It can give relief after a chaotic day.
It can avoid our online world because of leaving mobile, Tab etc.
Q4. Positive effects of having dinner\breakfast\lunch on the Dining Table?
Helps to build strong family relationships.
Helps in child development.
Good for mental and physical health.
More especially save time of every individual.
Q5. What should be the minimum distance of dining table from the wall?
The dining table should be 900 to 1050 mm from the wall for accessing the chairs and serving food.
To read a detailed article on dining area click here.
Highlights
Dimensions:
Diameter :- 1219 mm
Height :- 737 mm
Materials:
Wood, Glass, Plywood, Metal etc.
Download: