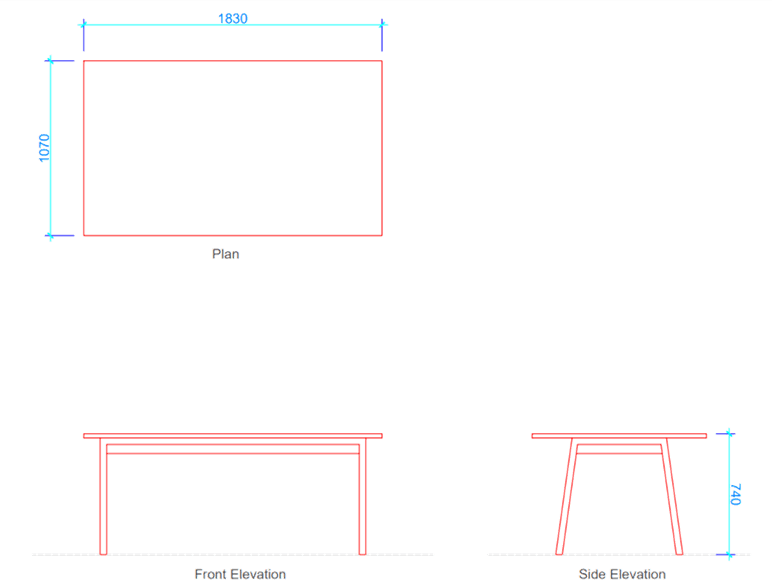 Related Questions?
Q1. What are the dimensions of a Communal Table?
The dimensions of a communal table are Length: 1830 mm, Breadth: 1070 mm, and height: 740 mm.
Q2. Use of communal table?
Communal tables are used for a large gathering, where at a time a group of people can sit, this type of table makes full use of space. It is mainly used in restaurants, hotels, hostels, etc.
Q3. What size of table is suitable for 15 people?
The minimum dimension of the table is a length of 4880mm (488 cm) and a breadth of 1470 mm (147 cm), which is suitable for 15 people.
Q4. What is standard height of a table?
The standard height should be between 710mm (71 cm) to 810mm (81 cm).
Highlights
Dimensions:
Length :- 1830 mm
Breadth :- 1070 mm
Height :- 740 mm
Materials:
Solid Wood, butcher block etc.
Download:
Free 2D Autocad File
Read more

: Communal Table (Small)