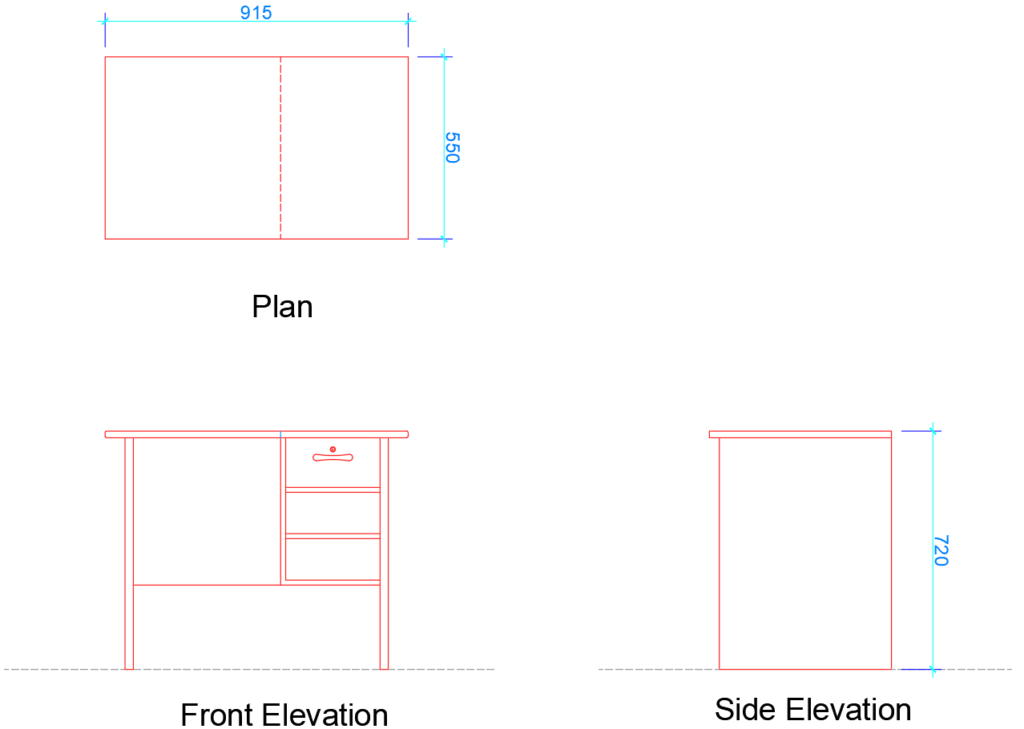 Related Questions?
Q1. What are the dimension of a Study Table?
The dimension of a study table are Length: 915 mm (37 inches) and Breadth: 550 mm (22 inches). The height of the study table is 720 mm (29 inches).
Q2. What is the standard height of study table.
The standard height of study table from the floor should be 750 mm (30 inches).
Q3. What is Study Table?
Study tables are plain and simple tables that are used for studying, writing, and reading purposes. Sizes depend according to room space and purpose. It can be rectangular, L shaped, curved or any other shape.
Q4. Where we place study table and what are the use of study table?
We place study table in study room, library, bedroom etc. We can use the study table for various purposes like reading, writing, to use laptops, computer etc. Some study table have storage options also.
Q5. Benefits of Study Table?
It can have a positive effect on our health also because it will avoid back pain and other problems.
We can keep our studying stuffs at a particular place.
Using a Study Table for reading or writing can improve your concentration by focusing yourself positively in one place.
To read the detailed design and interior guide for the bedroom, click here…
*Note: The dimensions written in inches and mm are individual dimensions, not converted.
Highlights
Dimensions:
Length :- 915 mm
Breadth :- 550 mm
Height :- 720 mm
Materials:
Solid Wood is best for a study table, and can be made with different materials according to your suitability.
Download: