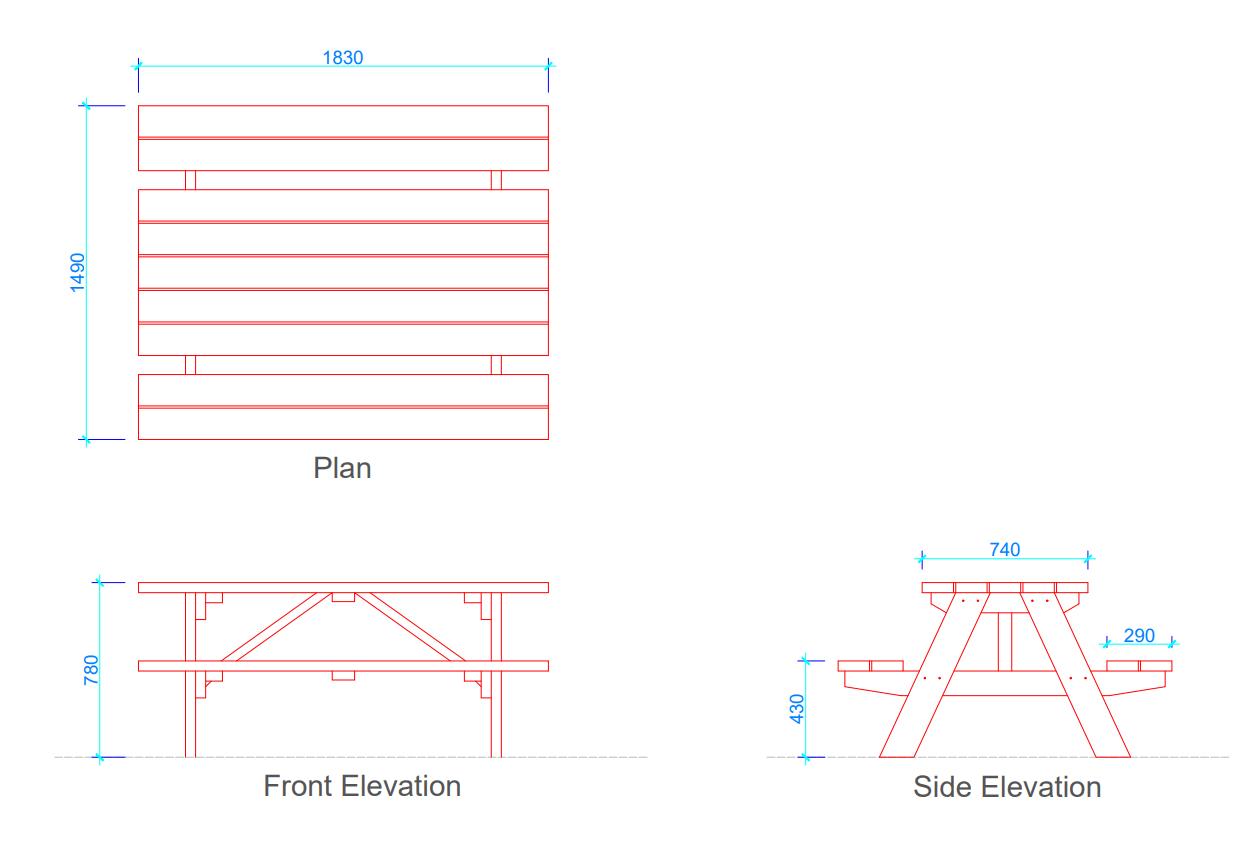 Related Questions?
Q1. What is Picnic Table?
A picnic table is an outdoor table generally placed in parks, gardens, and open areas and used for outdoor dining.
Q2. What are the dimensions of the Picnic Table?
The dimensions of a picnic table are: Length :- 1830 mm, Breadth: 1490 mm, and Height (Table) :- 780 mm.
Q3. Importance of Dinning Table?
Because of table people eat together.
We can have better food choices.
It can give relief after a chaotic day
It can avoid our online world because of leaving mobile, Tab etc.
Q4. Positive effects of having dinner\breakfast\lunch on Dinning Table?
Helps to build strong family relationships.
Helps in child development.
Good for mental and physical health.
More especially save time of every individual.
Highlights
Dimensions:
Length :- 1830 mm
Breadth :- 1490 mm
Height :- 780 mm
Seat Height :- 430 mm
Materials:
Wooden Board, Weather-treated wood, plastic, metal, concrete, etc.
Download: