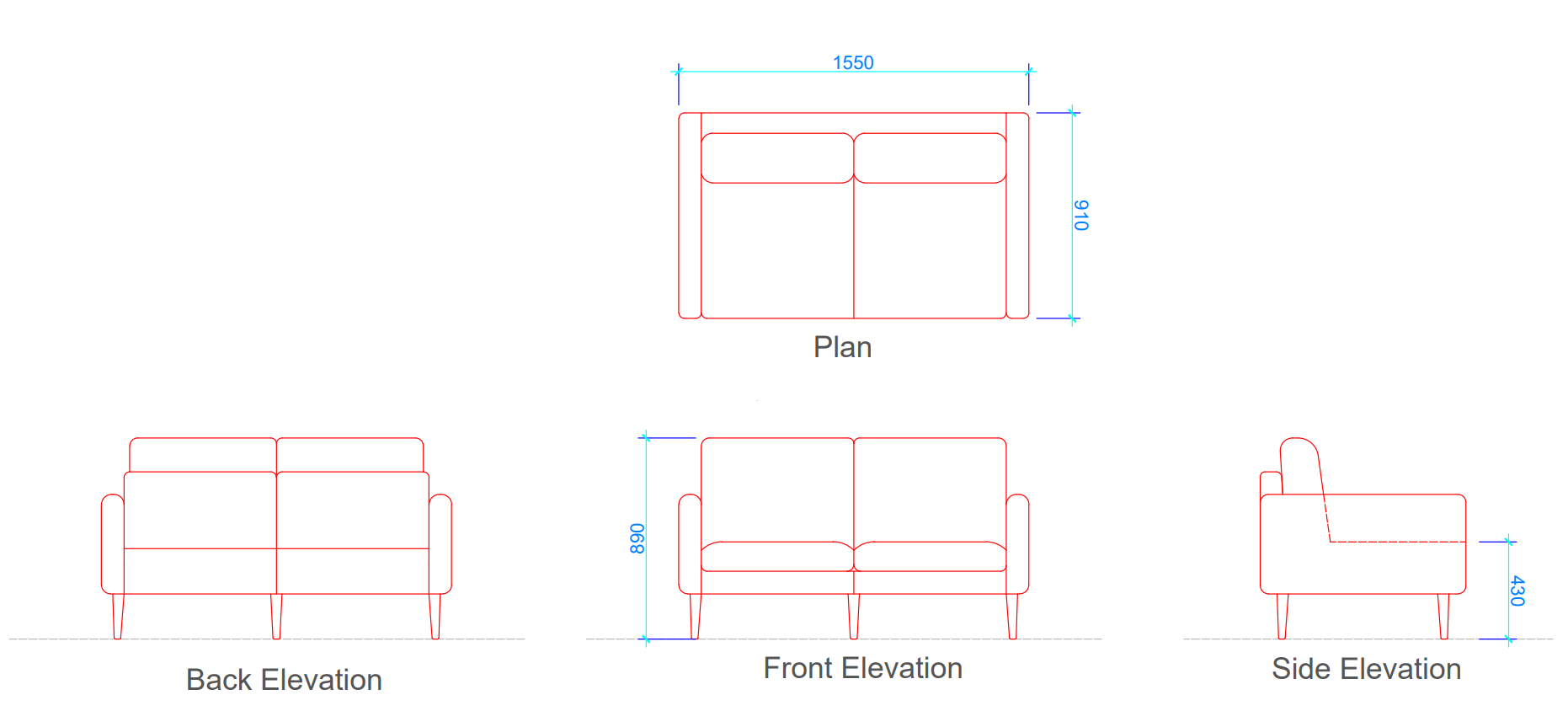 Related Questions?
Q1. What are the dimensions of a Loveseat?
The dimensions of a loveseat are length: 1550 mm, Breadth: 910 mm, and height (seat): 430 mm.
Q2.   What is Loveseat?
A loveseat is a sofa that is exactly designed for two people. It is cozy and fits only two people at a time. It is also known as a double chair or a mini sofa and comes in a variety of styles and forms.
Q3.  Use of Sofa?   
A sofa is used for sitting, resting and sometimes sleeping on it also. We can find a sofa anywhere in a house depending on people, and how they want to use it. Mainly we can find sofa in Drawing Room, Living Room and Bedroom.
Q4.   Favorable seat height for a Couch?
People prefer, low height couch because it gives them comfort but it can create back pain, leg pain, etc. because of unfavorable height. The standard seating height of a couch is 418mm.
Highlights
Dimensions:
Length  :- 1550 mm
Breadth :- 910 mm
Height :- 890 mm
Seat Height :- 430 mm
Materials:
Wooden Frame, Plywood, Particleboard frame, Hardwood (Legs), Foam and feather cushion, cotton, linen, silk, velvet, Fabric, leather (seats), and others.
Download: