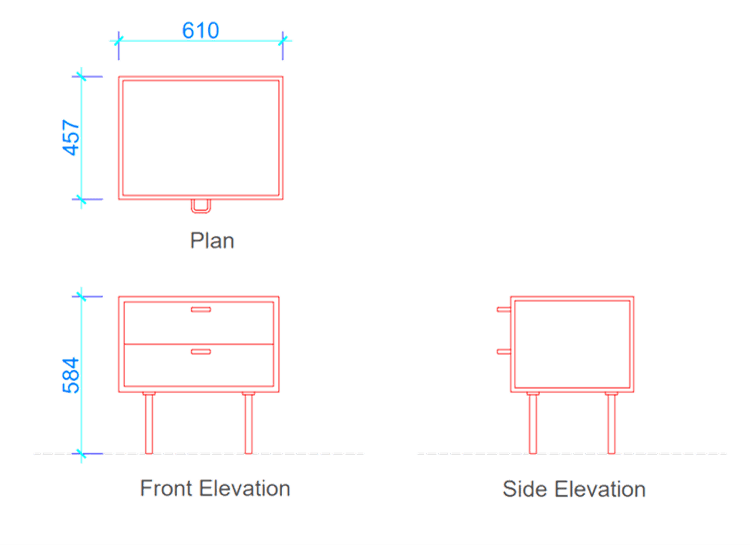 Related Questions?
Q1. What is Nightstand?
A typical nightstand, also known by other names is a small table that is kept beside a bed to hold a lamp and other stuff related to the bed. It has storage options also and comes with 1-2 drawers.
Q2. What are the dimensions of a Nightstand?
The dimensions of the nightstand are Length:- 610 mm, Breadth:- 457 mm, and Height:- 584 mm.
Q3. Appropriate distance between Nightstand/Side Table and Bed?
There should be a minimum 50 mm distance between the level of the mattress and the nightstand.
Q4.  How tall are bedside tables?
Bedside Tables have an average height between 610-710 mm to match the typical bed height of 635 mm.
Highlights
Dimensions:
Length  :- 610 mm
Breadth :- 457 mm
Height :- 584 mm
Materials:
Wood veneer, MDF, Plywood, Pressboard, [Brass, Stainless Steel for Handle & legs] etc.
Download: