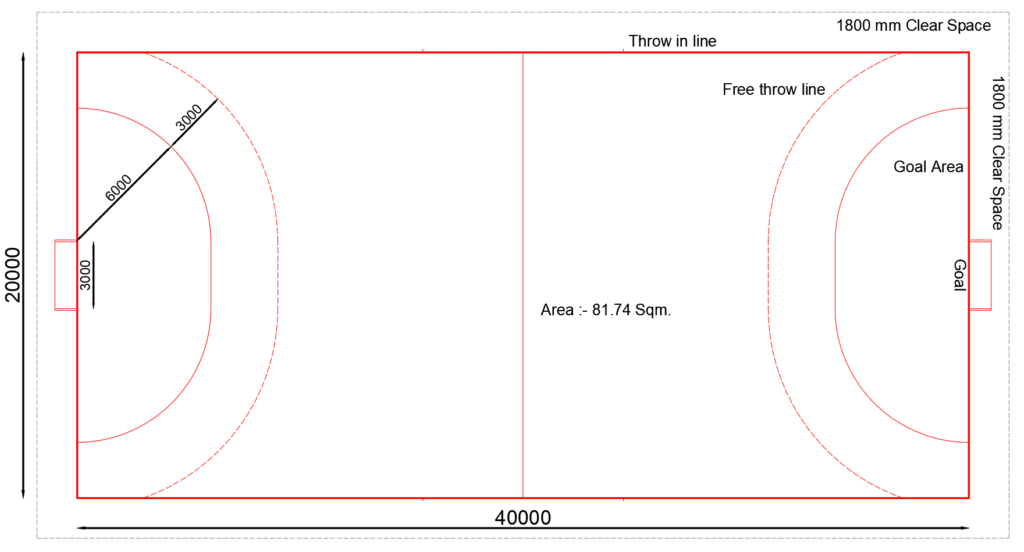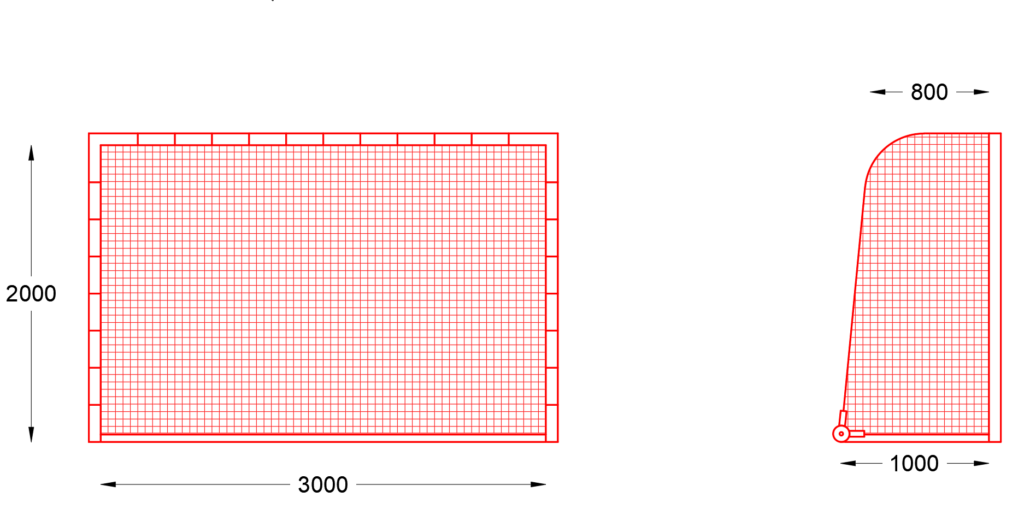 Handball is a well-liked team sport that is performed all around the world. Seven participants are participating in the game on a rectangle field (6 players and one goalkeeper). They pass the ball back and forth using their hands before tossing it toward the goalpost of the opposition to score a goal.
Related Questions?
Q1. What are the standard dimensions of a handball court?
The standard dimensions of a handball court are 40000 x 20000 mm (131' x 66') with a clearance of 1800 mm (6') all around the court. The area of the court should be 800 Sqm. (8611 Sqft).
Q2. What is the standard height of a handball goalpost?
The standard height of a handball goalpost is 2000 mm (6'6").
Q3. Guidelines to be followed while designing a handball court in a space?
The long axis should be oriented northwest-southeast to accommodate the angle of the sun during the fall playing season, or north-south for longer durations.
The flooring should not be slippery.
A minimum slope of 2% or 25mm (corner to corner or side to side) should be there for good drainage.
The court surface should be made of a non-slip material that provides good traction to the players.
The court should be marked with lines that define the playing area, penalty areas, and goal areas. The lines should be visible and of sufficient width to prevent tripping or confusion during play. The lines should be in a contrasting color to the surface of the court.