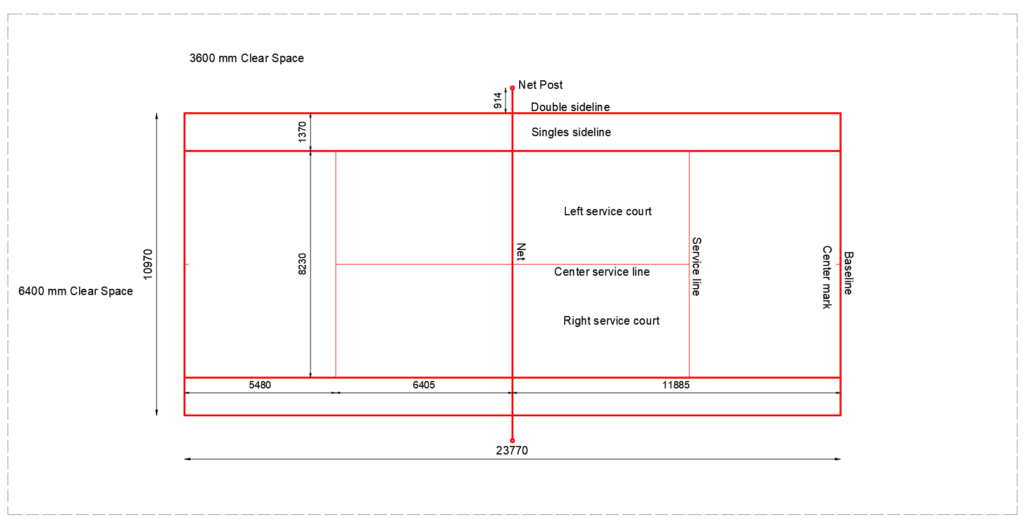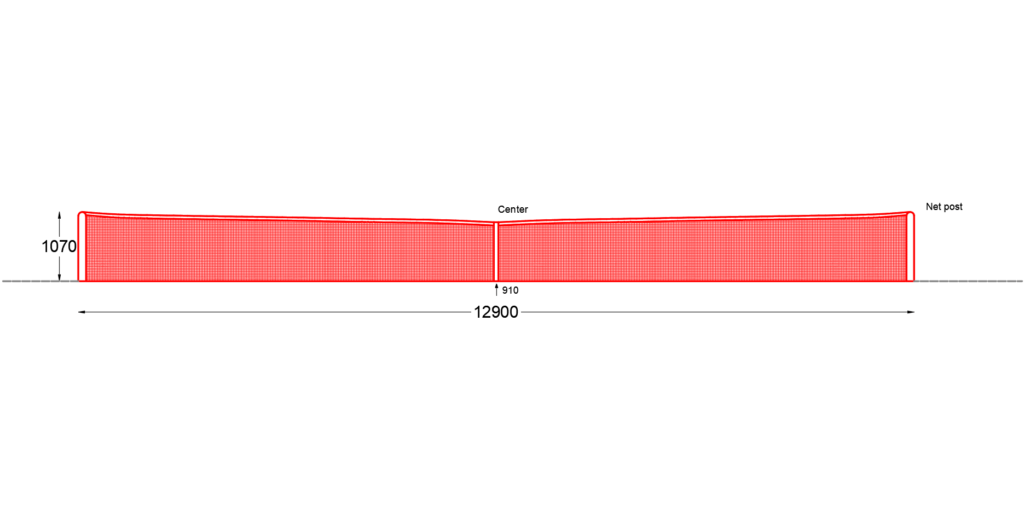 Tennis is a sport that is played either individually against a single opponent or between a team of two players. It is played with a racket and a ball by hitting the ball over a net from one end to the other. The objective is to score a point by making his or her opponent fail to hit the ball in return.
Related Questions?
Q1. What are the standard dimensions of a tennis court?
The standard dimensions of a tennis court are 23770 x 10970 mm (78' x 36') with a clearance of 3600 mm (12') from both sides and 6400 mm (21') from the front and back sides of the court. The area of the court should be 260.9 Sqm. (2808 Sqft).
Q2. What is the standard height of a tennis net?
The standard height of a tennis net from the edges is 1070 mm (3'5") and from the bottom is 910 mm (3'). The net should be attached from all ends in a good manner.
Q3. Guidelines to be followed while designing a tennis court in a space?
Outdoor
The preferred orientation should be north-south.
The flooring should not be slippery.
A minimum slope of 2% or 25mm (corner to corner or side to side) should be there for good drainage.
Four vehicle parking spaces are required per court.
More than two courts are not recommended next to each other.
Fencing of 3000 mm (10') is recommended from all around the court.
Indoor
Double-height space is preferred.
Adequate lighting is essential for safety and visibility.