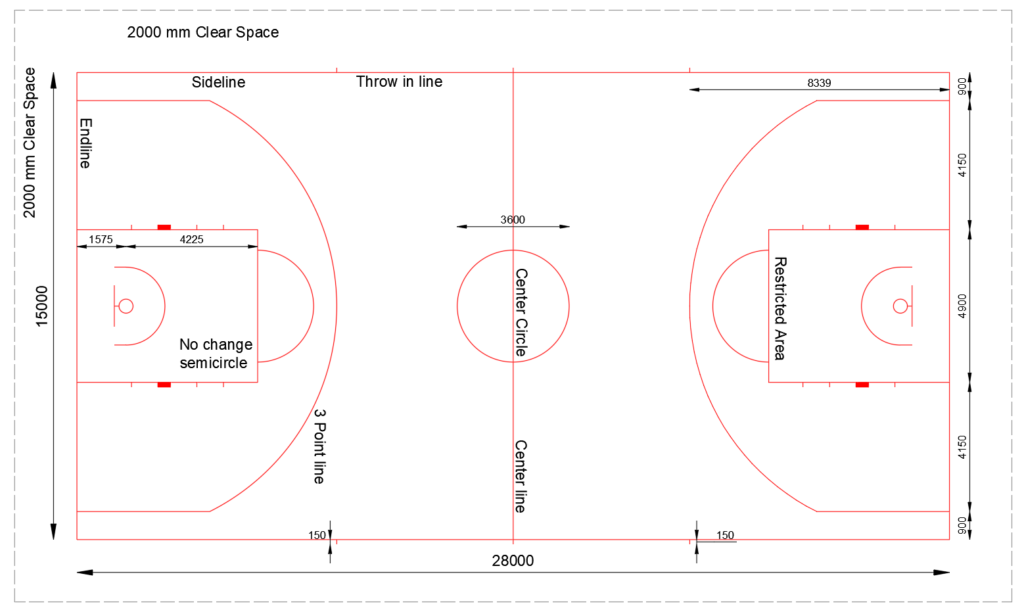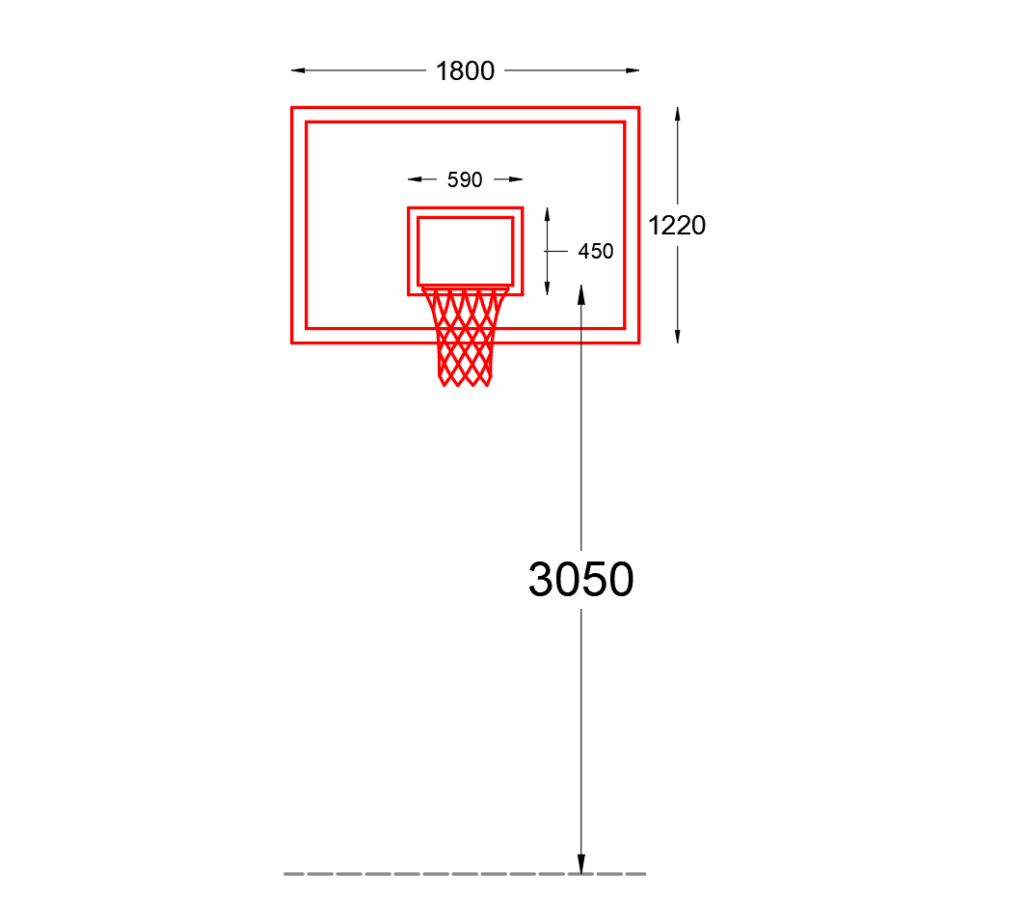 Basketball is a team sport that is played on a rectangular court. Millions of people play and watch it every day, making it one of the most popular sports in the world. Two teams, each with five players, compete in the game. A ball must be shot through a hoop that is positioned 3000 mm (10 feet) high on a backboard at either end of the court to score two points.
Related Questions?
Q1. What are the standard dimensions of a basketball court?
A basketball court standard dimensions are 28000 x 15000 mm (91'10" x 50′) with a clearance of 2000 mm (6'6″) all around the court. The court should be 420 Sqm in size (4520.8 Sqft).
Q2. What is the standard basket height?
A basket's standard height is 3050 mm (10′). It is supported by a pole and is installed on an 1800 x 1220 mm (6′ x 4′) backboard.
Q3. Guidelines to be followed while designing a basketball court in a space?
Outdoor
The preferred orientation should be north-south.
The flooring should not be slippery.
A minimum slope of 2% or 25mm (corner to corner or side to side) should be there for good drainage.
The playing surface should be level, flat, and free of debris or obstacles that could cause injury.
Indoor
A clear height of 6000mm (20') is preferred.
The placement of artificial lighting should not affect the players or users.
Ensure the court is accessible to all players.
The bottom edge and lower sides of the rectangular backboard must be padded. (For Safety)