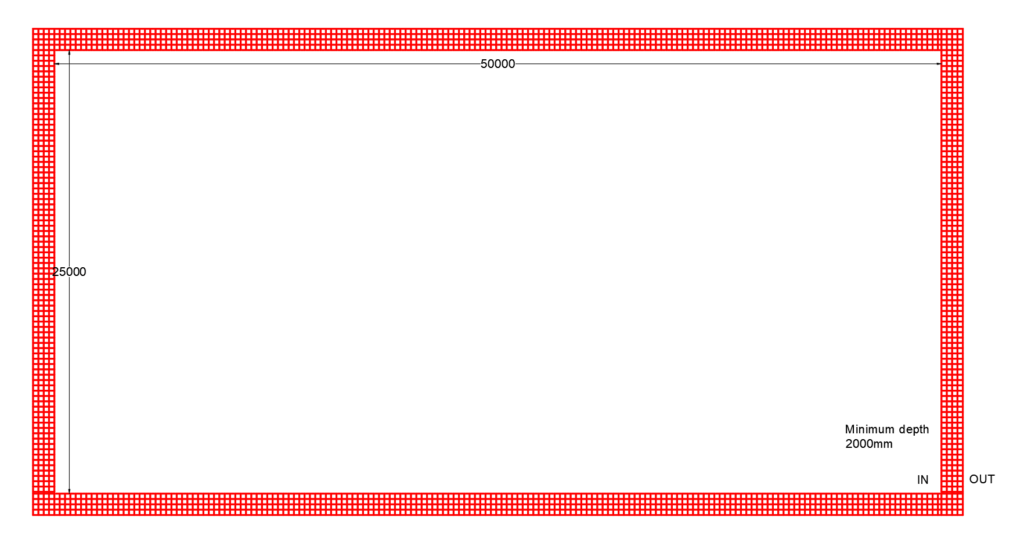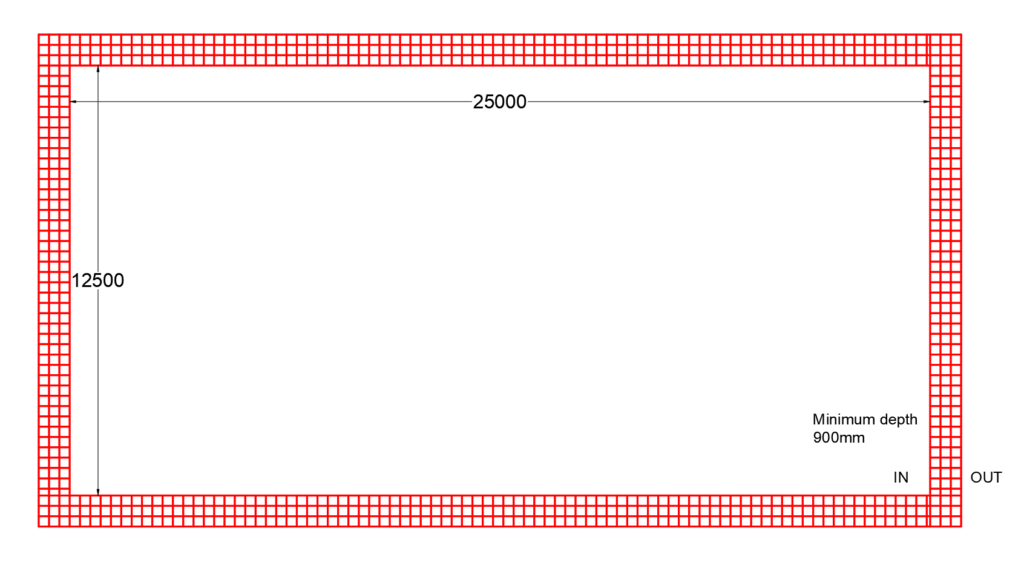 A swimming pool is a structure that is designed for leisure, luxury, or competition; it is typically filled with lots of water. There are several types of swimming pools, according to the needs and requirements of the user. A few of them are competitive swimming pools (lap pool, infinity pool, diving pool, etc.). They fulfill distinct functions and provide different advantages.
The geometry of the swimming pool also varies, such as being flat, inclined, spooned, u-shaped, and so on. The pool's depth is determined by the purpose it serves.
Related Questions?
Q1. What are the standard dimensions of a swimming pool?
The standard dimensions of a swimming pool (Competitive) are 50000 x 25000mm (164' x 82') with a clearance of 1500mm (5') all around the pool. The area of the pool should be 1250 Sqm. (13455 Sqft).
Q2. What should be the depth of the swimming pool?
The depth of the swimming pool depends on the type of swimming pool:-
Competitive pool (Olympics):- minimum 2000 mm (6'6")
Short course pool:- minimum 2130 mm (7'1")
Community pool:- minimum 900 mm (3')
Diving pool:- minimum 2400 mm (8')
Lap pool:- minimum 1200 mm (4')
Q3. Guidelines to be followed while designing a swimming pool in a space?
Location:- Locate the pool in an area that is level and clear of barriers such as trees or underground pipes. It should be accessible from the house and other outside locations as well.
Size and form: Based on your budget, available area, and planned usage, consider the size and shape of the pool. Residential pools are typically 3000 x 6000 mm (10' to 20' feet) broad and 6000 x 12000 mm (20' to 40' ) long.
Materials: Choose the materials for the pool, such as concrete, fiberglass, or vinyl, based on durability, maintenance requirements, and budget.
Filtration system: Install a filtration system to keep the water clean and clear. It should be designed to handle the size and capacity of the pool.
Safety features: Install safety features such as a fence, a pool cover, and alarms to prevent accidental drowning and unauthorized access to the pool.
Lighting: Install adequate lighting around the pool to allow for safe use at night and enhance the pool's aesthetic appeal.
Landscaping: Add landscaping features such as plants, rocks, and decorative features to enhance the pool's overall aesthetic appeal.
Detailed article will be added in coming days on "swimming pool design"
Highlights
Dimensions:
Length:- 50000 mm
Breadth:- 25000 mm
Area:- 1250 Sqm.
Clearance:- 1500mm (All sides)
(Olympic Size)
Materials:
Concrete, fiberglass, gunite, vinyl, etc. (Construction)
Quartz, tiles, paint, mosaic, glass, pebble, etc. (Cladding & Finishes)
Link:
2.https://www.amazon.in/Architects%E2%80%B2-Data-Ernst-Neufert/dp/1405192534
3.https://www.amazon.com/Time-Saver-Standards-Building-Joseph-Chiara/dp/0070163871
Download: